How to make your network smarter with application intelligence
Presenters: Keith Langridge & Hasan Javed from BT, and Jon Howes & Ricardo Belmar from Infovista
The pressure is on to deliver a smarter network for the future. So what's holding you back? You could be losing around 2.6 per cent of your annual revenues because of slow running applications and downtime. 

It's tricky to get sufficient visibility of your key applications and as you take on board more cloud services or digitise your operations, you may end up with blind-spots and inefficiencies.
In this webinar, experts from BT and Infovista discuss how to get a full end-to-end view across your application and network infrastructure, improve performance and deliver the user experience your customers and employees demand.
You'll find out more about :
automated control of the user experience, optimised per user
how to truly gain the benefits of the cloud in your digital transformation
some unique ways to work with Microsoft business applications
Please enter your details to watch the video
Watch the replay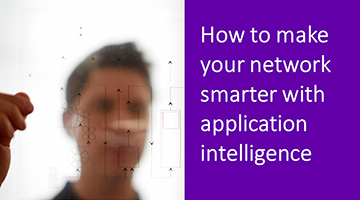 Presenters:
Keith Langridge - vice president, network services, BT
Hasan Javed - senior product manager, Connect Intelligence Infovista, BT
Jon Howes – senior vice president, global channels, Infovista 
Ricardo Belmar -  senior director, global enterprise marketing, Infovista