Masterclass: An intelligence-led approach to cyber threat management
When it comes to your cybersecurity, how well do you understand the behaviour of those working against you?
When it comes to effective cyber threat management it's vital to be armed with a clear understanding of your adversary's behaviour.

This knowledge will underpin your security operations strategy, define the services you deploy and give you clarity on where to place security solutions to best protect your business.
Watch our webinar to discover how to:
understand adversary behaviour and determine the biggest threats to your business, based on real-world attack tactics, techniques and procedures
recognise the threat surface of your organisation, align security controls and identify where your gaps exist
prioritise your strategic or roadmap initiatives in order to achieve your business goals 
ensure your investments are focused on your key threats, in order to deliver maximum value
You'll be able to assess how your existing or future ambitions align to some of the case studies we discuss, so that your investments remain focused on mitigating current and future threats.
Please enter your details to watch the video
Watch the replay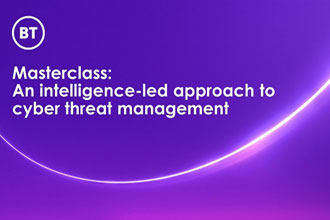 Presenters:
Tristan Morgan, Director of global security consulting, BT
Adam Gray, Senior Manager, Global Cyber Consulting, BT
Aarthi Krishna, Head of Security Consulting Europe, BT