Creating seamless collaboration
How do you create the seamless user experience your team needs to maintain productivity? A holistic collaboration that puts people before technology, is the answer organisations are looking for.
Across the globe, organisations are resetting their workplace strategy. The world has changed. Technology is evolving at an unprecedented rate, but user experience is still king when it comes to driving value.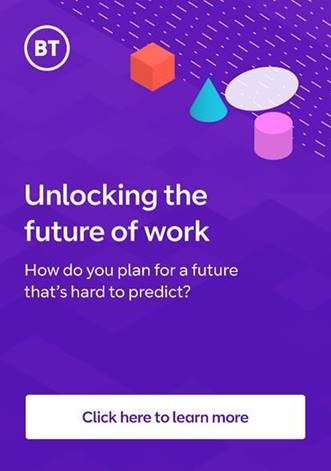 You want to give your people the right experience – whether they're homeworkers, starting to go back into the office or somewhere in-between. Employees know what they want: good connectivity, robust security and easy access to the systems and collaboration tools they need to do their jobs. But you're juggling the demands of keeping existing systems and processes performing well, with the demands for new digital investments.
We're here to make your life easier and help your employees be more productive and embrace a more digitally intuitive workplace, now and into the future. Explore our digital work capabilities.
All the puzzles, all the solutions