Not sure which version of the BT MeetMe Outlook add-in to choose for your desktop?
The installer will tell you if you need to use another version.

How to install BT MeetMe Outlook add-in on your desktop?
If you have the administrative rights on your PC to install software, click the Download button above. If you do not have administrative rights to install software, you'll need to work with your IT department to install the add-in.

1.Double-click the installation file to start the installation setup wizard. Click 'Next'.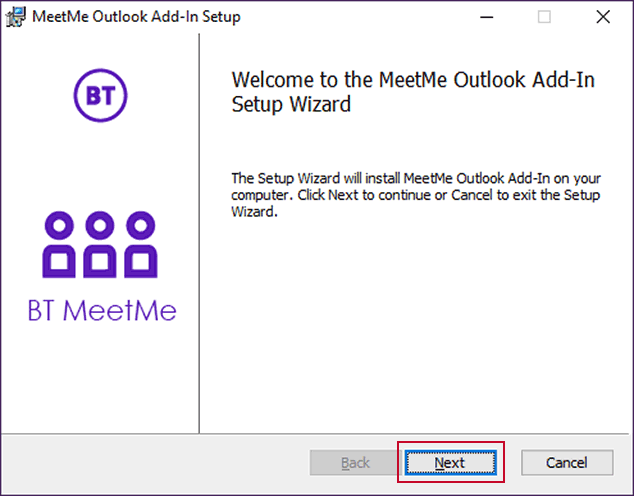 2. Accept the Terms and Conditions.

Check 'I accept the terms in the License Agreement' and click 'Next'.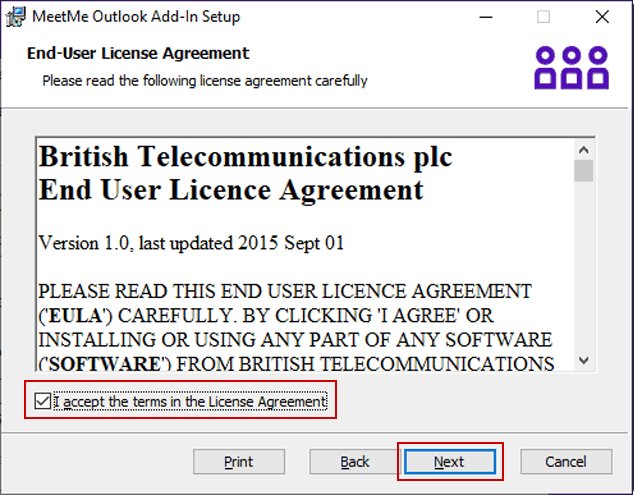 3. Click on 'Finish' and restart Outlook.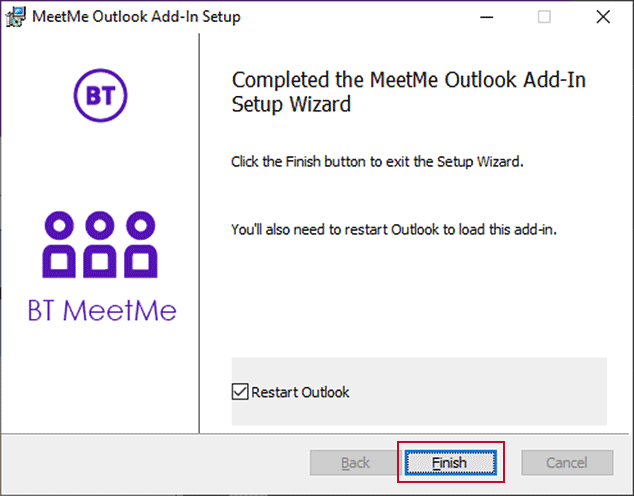 4. You will see new icons in the ribbon.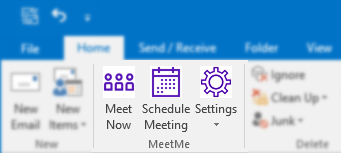 Updating
It will:
automatically show pop-up notification when new version is available
show 'Check for updates' button in 'Settings' to allow for manual checks         
show a 'Download' button which leads to this page.