I Will Call In
This lets you dial into your meeting from your telephone
From within Webex, click 'I will Call In' and then dial the phone number listed, enter the meeting access code, and enter your attendee ID # (if requested).
Dial in to your Webex meeting

 From within the Webex session, click the 'Connect to Audio' button on the Quick Start page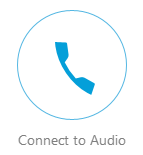 Click the 'I Will Call In' button and
choose a number to dial in to:
o   select one of the numbers provided in the 'Call' section, or
o   click 'View global numbers' for a list of all available dial-in numbers
 dial the chosen number from your phone and, when prompted, enter the access code as displayed
enter your attendee ID.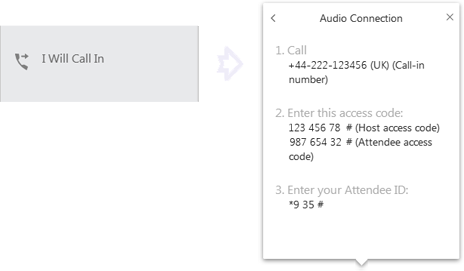 You'll see an audio indicator: 

 next to the names of those who joined this way.