Continually reshaping, evolving and adapting your network services is vital, especially when faced with the rapidly changing face of business today.
But what does good look like when it comes to your network services strategy? And how do you know if you have the right infrastructure to cope with any future crises?
Sometimes, IT investment decisions are knee-jerk rather than considered. This was particularly evident at the start of the pandemic when we saw organisations accelerate their move to new technology, often without the time to produce a clear plan. This approach can hinder digital transformation. So, what steps can you take in order to avoid being trapped in a spiral of inaction and letting the competition waltz past?
Think like a CIO: Focus your transformation on business outcomes rather than technology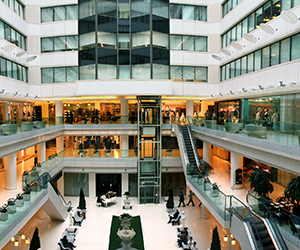 The accelerated roll-out of cloud services, new employee collaboration tools and the security to protect all of these are inextricably linked. A solid network infrastructure is the lynchpin.  But organisations often take a tactical and siloed approach rather than a strategic one to tackle the overall complexity. Add to this the complications of managing legacy technology and the need to implement transformation at speed; it's easy to see how business outcomes get forgotten.
With a technology-focussed, siloed and tactical approach, you get a beauty parade of technology experts from various vendors and service providers trying to impress your tech teams. There's usually a limited focus on the business strategy that the technology enables and very little consideration of any commercial implications. This is usually an afterthought to the technology features.
But in reality, very few of the CIOs I've talked to care about the details of the actual technology at all. They rarely talk about the features or the architecture design. Instead, they want to talk about how to improve their business. They relate their business needs back to network service reliability, whether they're ahead or behind their peers in the industry on ICT innovation or what a new network services strategy will do for them in the grander scheme of things.
When they review outputs, they want to understand in detail the commercial implications of the strategy and they're generally less interested in the actual technology which delivers those commercials. When it comes to service models, they want a network that doesn't give them issues which keep them up at night and that can drive improved business performance. Finally, they want to have an agile and more flexible network service that helps them with the increased rate of cloud adoption and the unpredictable impact of digitisation.  
Be strategic or risk slowing down your digital journey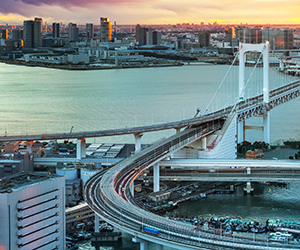 Given the role network services play in enabling adjacent strategies, such as driving cloud adoption in order to become more agile as a business, standing still is rarely a logical option. Yet often, this seems to be the decision when it comes to the network service.
Time and time again, we see organisations buying time with contract extensions that keep everything running pretty much the same for another year or two. You may be surprised at how many global multi-national companies don't have a clear and detailed strategy for their network services for the next 3 years.
Any strategy will need annual reviews, but the change of pace in the market is too high for a 'do-nothing attitude'. The longer you keep deferring work on the strategy, the more likely it is that your infrastructure will become a slowing factor in your digital journey. This, in turn, could put your business at a competitive disadvantage.
Manage complexity in a strategic, joined-up way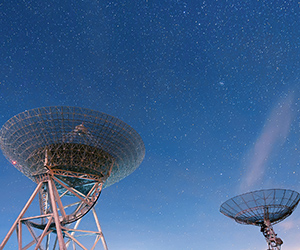 In the network services space, there are many interconnected investment decisions to be made. We frequently see customers carving up the decision-making process; looking at individual elements rather than the whole. This creates silos and barriers that can be hard to overcome later; ultimately resulting in poor strategic decisions being made. 
It makes no sense to write the strategy for certain elements of your infrastructure in isolation.  For example, we've come across large blue-chip organisations making the decision to buy top-of-the-line SD-WAN technology that then sits in a warehouse because the security team are not on board with the change. Or two years later and they still haven't gone beyond a pilot on a few sites. Or it's rolled out, but many of the new features go unused as it dawns on the customer that they don't have the in-house skills to use it properly.
With top-level sponsorship of your network services strategy and buy-in from all business and technology leaders, it's possible to manage the complexity, be more joined-up and invest wisely. The first step of developing a transformational network services strategy is to interview cross-functional stakeholders to understand current pain points and map where the business is going, thus ensuring their buy-in.  

A procurement-led, cost-focussed strategy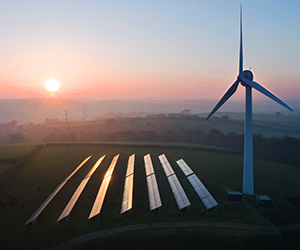 It's not just technical teams who can drive tactical thinking. Sometimes, we see a procurement-led process that drives tactical decision-making too. Their objective is mainly focused on realising cost savings, and the executive decision-makers often don't have the time to mediate between the technical teams and the business representatives. 
A procurement-only led approach only makes sense in areas where the need for change is limited. But this is not the case in today's network services environment.  You're witnessing an annual increase in demand for bandwidth, an uptick in the use of cloud services, and network security is critical to maintaining your company reputation. An approach focused solely on cost will inevitably cause issues down the line. 
For instance, if your Wide Area Network (WAN) strategy is to buy underlay from multiple providers, it's clear that procurement should play a significant role in the decision-making process. But my advice is that procurement becomes a key, but not leading, contributor to the network strategy.
Understand your hidden costs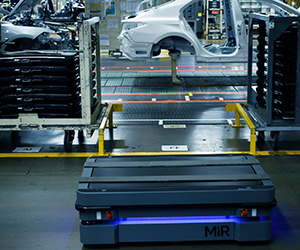 Many organisations that opt for DIY don't have a true understanding of whether it's cheaper, better or faster. For a start, it's tricky to baseline your network service department's Total Cost of Ownership. But if you can't do that - you can't compare apples with apples. 
To build a true baseline for comparison purposes, the full cost of running your network services needs to be mapped. Here are some examples of hidden costs I believe can easily be missed:
procurement and commercial cost of managing many providers and technology vendors
in-house IT staff stitching together siloed technologies and services across geographies
a complex system of hand-offs between suppliers, causing service overlaps and inefficiencies
a slow rollout and slow adoption of new technology solutions, leaving benefits on the table. Often the same technology features can overlap with each other too.
cost of training programmes to keep in-house knowledge current and paying contractor fees to plug knowledge and resource gaps
an onshore, over-sized service management function which doesn't work to best practice. It's also less efficient at managing the complexity of a software-defined world where there are constantly new updates that need to be deployed.
The preference for DIY is often driven by emotion or culture, rather than a solid business case. Sometimes, a bad experience with a service provider drives companies towards a DIY approach. Or it's just the way things have always been done and it's never been challenged. Then the pendulum can swing completely the other way towards a managed service because a new leader has been brought in who has new ideas. 
It's important that you make the decision for DIY with a full understanding of the costs, as well as understanding what the quality impact is.
How to write a network strategy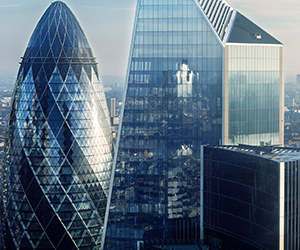 More often than not, I come across strategy documents that are short, very technical, focused on the short-term and lacking in detail. A strategy should be more than an executive statement of intent. 
A well-crafted strategy during these unprecedented times should include:
a detailed understanding of the business outcomes you want to achieve
a view of how your business is likely to evolve over the coming months and years
a solution and service design that's shaped around delivering those business outcomes and flexible enough to adapt at short notice
a plan to be ready for the future implications of moving to the Cloud, IoT, Mobile / 5G, and changing customer behaviours on your company's digital transformation
an overview of your current state: infrastructure, spending, bandwidth utilisation, etc.
a future design not just for a head office but for all site types including branches, stores, factories and homeworkers
a view of how the network strategy will support adjacent strategic areas, such as security and cloud
a commercially focussed business case that underpins the whole transformation. 
The effort is significant and It's always difficult to find the time to do it. Getting help from a third party with the tools and expertise to help with the speed and depth of the work can be useful. If you get help, It's wise to keep in mind that all advice comes with a vested interest. Technology product vendors aim to sell more product, systems integrators often propose people intensive service models, independent consultants could aim to maximise the rate of change so you need more help.
My advice; take on board the recommendations from different parties, get the help you need, but take overall ownership for the strategy in-house. 
Global experience
As for BT, network services transformation is what we do day in, day out for our customers. We have the expertise and global reach. We have the experience and learning from global scale deliveries. 
We aspire to be a partner to our customers and to help them shape their network services strategy: we call this the Smart Transformation Programme. We guide our customers towards a future network services environment that supports their digital journey. This deepens our relationship with them and that for us can only be a good thing. So, if you need support to shape your network services strategy, We're are here to help.