My Account is getting even better
A new and improved user experience for incident management on My Account.
Why it's better?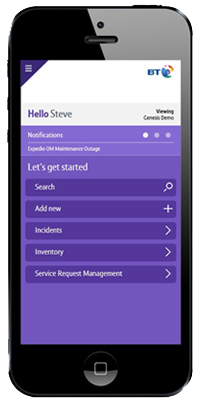 Last year we launched My Account 2.0, which introduced a brand new dashboard user interface. This interface includes new summary views which contain the most commonly requested information and because My Account is available on multiple devices, you can access this information wherever you want.
As part of the ongoing evolution of BT's My Account we will be extending this design to the core applications that sit behind the My Account dashboard. We have now launched the next stage of the transformation where you can see a new user experience for incident management.
Your new user experience is more intuitive, more versatile and more consistent - see more details below.
If you have access to the incidents application then simply access it in the same way as you did previously and you will see the new experience – hope you enjoy the improvements.
More intuitive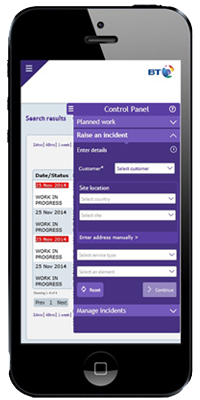 A simpler, user friendly layout with fewer pages and less clicks: making it easier for you to view and create Incident tickets.
All the incident management functions are accessible from a simple and clear control panel pane. This pane minimises the number of clicks and page refreshes to get to the information you want.
When raising a new ticket, selecting your sites and services is a quicker easier process, with automatic filtering enabling you to raise a new incident ticket in a matter of minutes.
More versatile

'Mobile by design' the new experience is easier to access across all devices; including smartphone and tablet
The screen layout and menu options will auto-adjust depending on the size of your screen resolution or window. This will ensure that information is positioned appropriately and that the menu options are easily accessible no matter what device you are using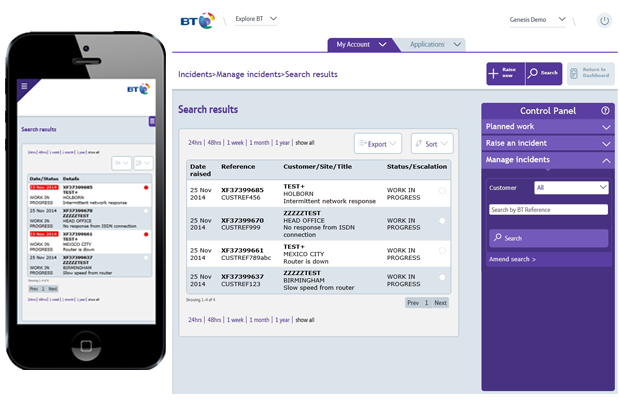 More consistent
Designed to align with the look and feel of the My Account dashboard, to give a consistent experience across all services.
The incident management application is the first to be transformed to this new experience. Other applications will also be transformed and aligned later in 2015.