Threats to your business are going nowhere. Attacks can happen to anyone, or any business, at any time. No system or network is 100 per cent secure.
It's your job to protect your company against threats like these.
So how do you treat security as a part of your strategy that's always evolving and work to improve it as threats shift and your needs change.
Download our ebook to discover how you can:
- Be confident that your cloud decisions are rooted in your security strategy
- Know where to align your defences to send resources
- Continually improve your security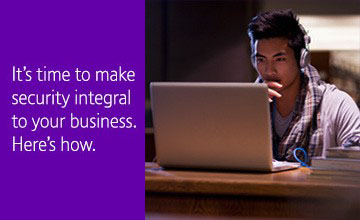 Read our eBook to find out more.